The design section examines how artistic expression crosses over the boundaries of theoretical, societal and political issues and helps students acquire a firm grasp of contemporary usages of production tools, in both industrial and artisanal applications, at a time when the digital revolution is upon us. Designers are also concerned with both the aesthetic and ethical aspects of their environment, while adjusting to the realities imposed by economic and production constraints.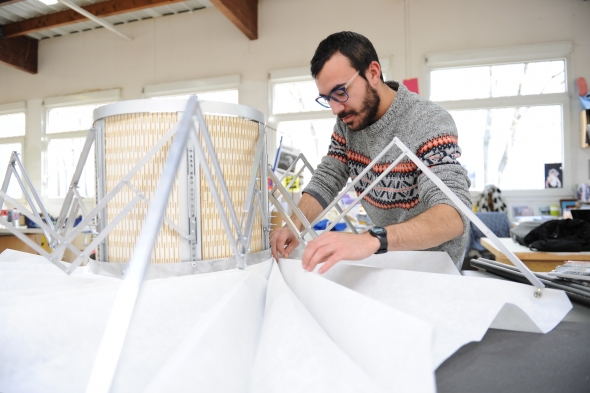 ---
A multidisciplinary approach
Multidisciplinary and transversal, it is developed through the implementation of commissions for companies and institutions along with research projects.Throughout their studies, students are encouraged to engage in collaborative work. In cooperation with the Art department, they participate in regular workshop sessions with visiting artists and professionals which enable experimentation and encounters.
During the Bachelor (years 2 and 3), leading to the DNA (National Diploma in Art), the Design and Textile Design specialisations each offer distinct courses based on subjects related to the discovery of materials and creative processes. Design students exhibit their work every year at national and international events (Design Biennale in Saint-Étienne, Graine de Design by le VIA, etc.).
National Diplomas
– DNA National Diploma in Arts (awarding a Bachelor's degree) with a major in Design and a specialisation in Textile Design
– National Higher Degree in Visual Expression (awarding a Master's degree) with a major in Communication and a specialisation in Textile Design
Admissions start in year 2 when following the school's regular curriculum, and transfers are accepted in year 2, 3 and 4 after committee approval.
Contact
Rosalie Behra
+33 (0)3 69 76 61 02
rosalie.behra@hear.fr
Faculty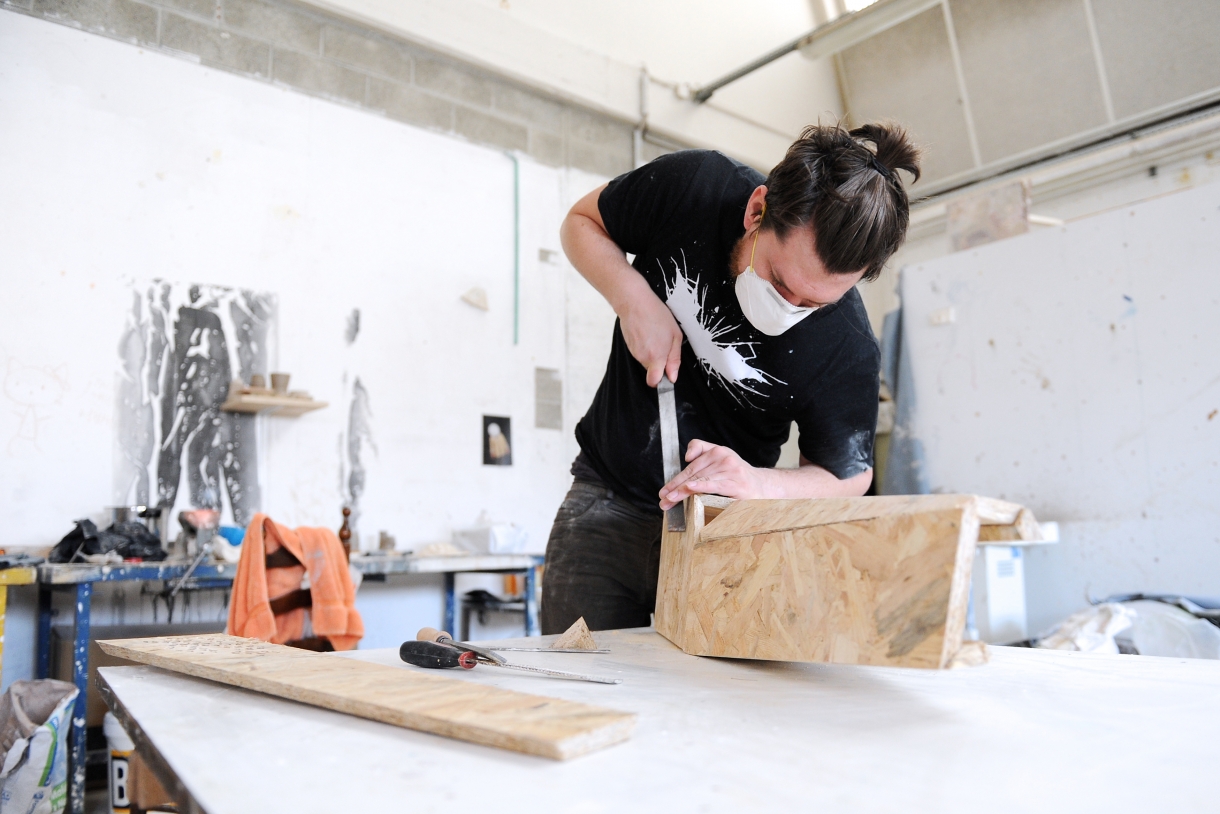 ---
Deux cycles d'enseignement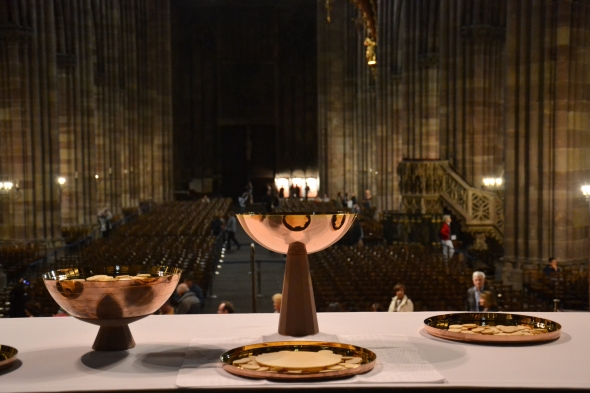 Bachelor: two distinct specialisations

By incorporating questions concerning theoretical, social, political and artistic pratices, the Design specialisation helps students to progressively grasp contemporary issues concerning industry and craft production tools in an age of digital revolution. Asking questions that are both aesthetic and ethical, the task of the designer is to deal with the realities of both finance and production.
Project-based teaching is central to the specialisation: in parallel with workshops enabling the discovery of diverse materials students are given basic instruction in drawing, colour, volume and graphics and attend specific theoretical courses enriched with lectures on art history and design issues. Students are introduced to processes involving materials, drawing pratices, photography, representation and computing and also learn about graphics and printing techniques (engraving, screen printing). Furthermore, these introductions accompany the development of a personal approach to working which is encouraged throughout the training programme.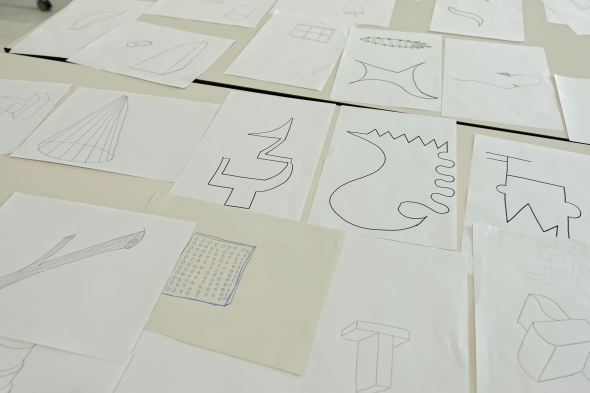 Master: Transversality and joint projects
In years 4 and 5, all students in both sections share projects and seminars based on a social issue defined by the teaching staff. A personalized tutoring is undertaken in relation to the each student's project and research theme.
Students also carry out a personal project consisting of a research dissertation. The dissertation develops a project concerning object design, surface design, fashion design, domestic design, space design, service design or communication, including the political dimension of design, at the heart of the various propositions.
The Design section is part of a rich and varied space for experimentation in which the histories of design, materials, forms and uses rub shoulders and feed questions linked to contemporary art issues. The contextual approach and the definition of issues constitute the invariants particular to research in design, just as the notions of scale and proportion guide the project. In order to help students find a personal space for thinking and practice, their training explores various questions, depending on the project being developed. Textiles, for example, questions notions of ornamentation, pattern and decoration in which texture and material are in play, along with the pertinence of the field of investigation. It is all about helping the development of awareness and that is cultivating the critical views that students cast on their environment.
---
Projects and workshops
The Design section attend international events such as the Salone del Mobile (Milan), DMY in Berlin, the International Design Biennale in Saint-Étienne and the professional meeting D'DAYS, and students are confronted with the constraints of communication and scenography. HEAR helps its students future careers by submerging them in professional reality through projects carried out with companies.
Working Promise
In 2017, HEAR is starting a collaboration with Cité du Design of Saint-Étienne on the theme Working Promise: a huge laboratory concerning the issues involved in changes at work. On this occasion, and thereby preparing the 2017 exhibition, students will attend a seminar composed of four sessions of work with design specialists with an approach that
is sociological, theoretical and artistic.
Anthropology and design
Students on the Master's programme attend joint courses with students from the Institute of Ethnology at Strasbourg University
with the aim of shedding light on the practices of designers, particularly via the concrete example of professional collaboration with the company Alcatel- Lucent. The views of the ethnologist and the designer are thus combined in order to better understand the way they analyze, observe and apply decision-making when confronting their environment during their projects.
Professional support
HEAR, INSA (National Institute of Applied Science) and ENSISA (Southern Alsace National Higher School of Engineers) work in close collaboration in order to develop transdisciplinary projects in the form of practical classes, workshops and specific courses. During the second phase, the establishment of duos of design and engineering students enables the conception of prototype objects and projects. This partnership enables students to work in collaborative ways and lets them make choices for their future orientation: graphic designer, object designer, textile designer, space designer, etc.