Information Design on Strasbourg campus is a specialised discipline that focuses on methodologies to improve the understanding, communicating, transmission of knowledge and art mediation through the use of Visual and Digital Arts. Drawing, in its various styles and usages, is as central to these courses as technological development (production, distribution, publishing).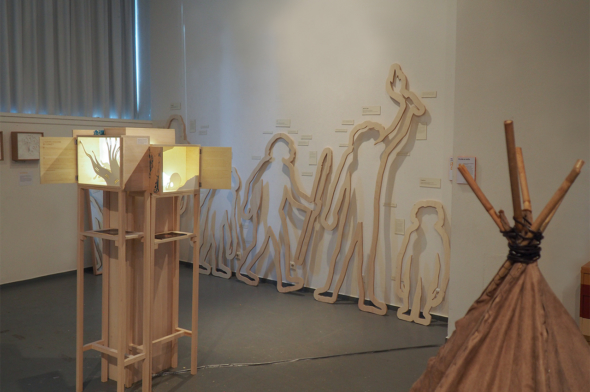 ---
Teaching
Contributing theoretical approaches include cognitive and learning sciences. Information Design at HEAR is therefore a cross disciplinary practice that favours, depending on the context, intersecting approaches of the different media, languages of art mediation and forms of expression…
Students can develop their talents as authors, creators sharing and participating to a critical and sensitive reading of the world, communicating a point of view, a testimony, an analysis, a staging of reality, through visual means.
National Diplomas
– DNA National Diploma in Arts (awarding a Bachelor's degree) with a major in Communication and a specialisation in Information Design
– National Higher Degree in Visual Expression (awarding a Master's degree) with a major in Communication and a specialisation in Information Design
Admissions start in year 2 when following the school's regular curriculum, and transfers are accepted in year 3 and 4 after committee approval.
Contact
Kay-Uwe May
+33 (0)3 69 06 37 86
kay-uwe.may@hear.fr
Faculty
---
Three specialisations in one department
HEAR's communication department consists of specialisations in Graphic Design, Information Design and Illustration, paying equal attention to the latest developments in contemporary production. This unique educational organization relates to the specific trades our students are destined to participate in. While each specialisation elaborates its particular training independently, they share certain aims:
the vigilant reading of the world of visual signs around us; making seen and heard the power of images and text and their interactions; developing the writing skills of authors engaged in graphic practices based in reality and graphically responding to contemporary issues. Visual communication — be it paper or digital, books or audiovisual — encourages awareness of commissions and their recipients.
Our students are progressively immersed in mastering such methodology. The common second BA year provides shared and complementary training, run by representatives of the three specialisations. It concludes, with the agreement of the teachers, in the student choosing one of the specialisations of the option.
---
Arts and Science: Medical Illustration
Students have access to a specific curriculum in Medical Illustration. This area of expertise requires knowledge in human anatomy, a specific vocabulary and an adapted work methodology. Courses help students to acquire the basics, develop proficient methods to find specialised documentation and to exchange with scientists and doctors. In collaboration with Strasbourg's Anatomy Institute and Faculty of Medicine, students practice drawing medical anatomical preparations,
engage with science topics and have surgical internships. Psychological and ethical issues alongside artistic expression are addressed and closely examined. This programme deals with the history, the requirements and the diversity in the applications this particular form of communication offers, meanwhile preparing students to its future developments. The relationship between art and science is also largely investigated and more specifically carried out by the Didactique Tangible Research Programme.
---
Research programme: Didactique Tangible (Tactile Didactic)
Common grounds and interactions
between the Arts and Science
The Didactique Tangible (Tactile Didactic) research programme involves multidisciplinary committees together with French and foreign partners. Didactic methods from the antiquity to nowadays are examined through the study of diferent mediums and their possibilities in passing on knowledge through images.
Emphasis is made on the applied possibilities and experimental aspects of a research lead with professionals that practice in these fields. This programme focuses on studying a typology in the scientific image and didactic materials that has taken place throughout time and civilisations. Concurrently, understanding how certain digital tools in tactile interfaces, question, extend and hybridise anterior visual aids practices.
www.didactiquetangible.hear.fr
Fundamental and Applied Research
The Didactique Tangible (Tactile Didactic) research programme undertakes both Fundamental Research, through interventions, talks, seminars, conferences, study days, publications and Applied Research, with methods put into use during collective or individual projects lead by students in collaboration with outside partners to the programme, during exhibitions, moments of experimental interactions with a specific public, digital publications etc.
This programme has been designed modularly. Each module addresses a specific issue that constitutes one of the Didactique Tangible's axes of research.
The theoretical and critical work, along with the associated visual aids created; bring together pedagogical committees, students from partner programmes and guest experts.
---
Digital publications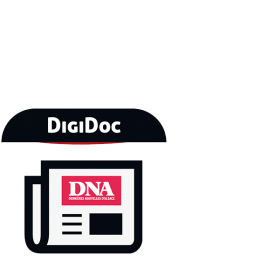 DigiDoc DNA – Behind-the-scenes of the daily newspaper (2013)
Observe and understand the five steps in the printmaking process used to make the newspaper Les Dernières Nouvelles d'Alsace (DNA), from the blank paper roll loaded on the rotary printing press till the transport of the newspapers to the reader.
Elaborated with students from the Académie supérieure de musique of Strasbourg.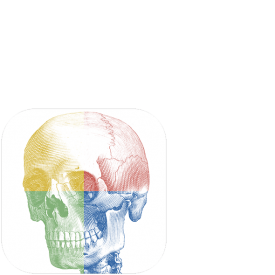 Albinus – Tactile Interpretation of the Albinus Anatomical Atlas (2014)
Included: an exceptional copy of an 18th century anatomical atlas from the Medical and Dentistry Library of Strasbourg's Faculty of Medicine.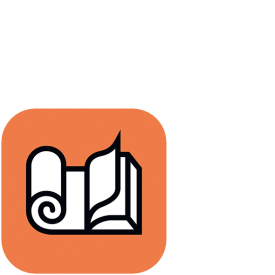 From the roll to the codex – The metamorphosis of writing and reading practises (2015)
The origins and evolutions of writing
and reading : the papyrus roll and the codex on parchment, based on the study of two remarkable works from the National University Library in Strasbourg and the Biblioteca Medicea Laurenziana in Florence.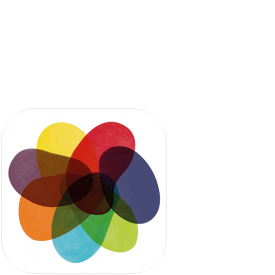 DigiDoc Droit. You and the justice (2015)
A visual and interactive publication about the rights and obligations of a young citizen in France. This digital documentary for teens was elaborated with students from the Jazz and Improvised Music Department in Strasbourg and in partnership with the Conseil Départemental de l'Accès au Droit du Bas-Rhin in Strasbourg.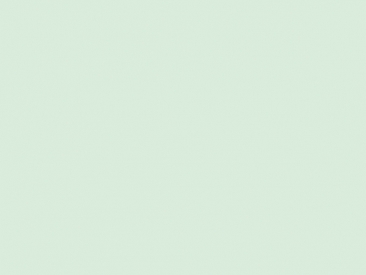 .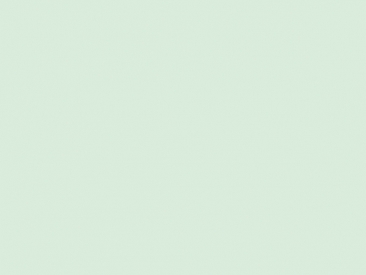 .
---
Exceptional facilities and technical workshops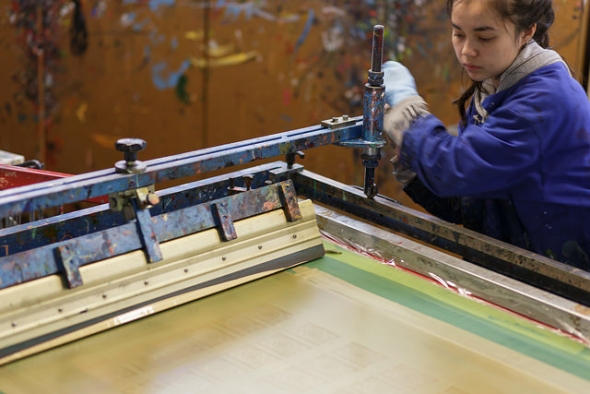 The Haute école des arts du Rhin provides various and high-standard facilities and technical workshops allowing students to discover or improve their practices alongside with technicians and specialised assistants in a large range of practices: digital, engraving and lithography, screen printing, prepress, finishing, bookmaking, photography, video, 2D and digital animation, etc.
The workshops are the backbone of HEAR's courses and function in collaboration with the Illustration department but also provide a place for students to experiment. Archways between points of view and artistic approaches, they are at the junction of the multiple disciplines taught at HEAR.
---
Partner Schools
HEAR ofers students a number of international opportunities. Students from Information Design can go abroad for a semester during their studies, and the HEAR regularly welcomes students from the following partner schools:
National Institute of Design, Ahmedabad • School of the Museum of Fine Arts, Boston • Academy of Fine Arts and Design, Bratislava • University of the Arts Bremen • National College of Art & Design, Dublin • Edinburgh College of Art • Hamburg University of Applied Sciences • Zuyd University of applied Sciences, Maastricht • Université du Québec à Montréal • Willem de Kooning Academy, Rotterdam • University of Toronto, etc.
---
Partners
Belgium: Biological and Medical Art in Belgium • France: Maison pour la science en Alsace — Musées de Strasbourg (Musée d'Art moderne et contemporain, Musée de l'Œuvre Notre Dame, Musée Tomi Ungerer – Centre international de l'illustration) — Université de Strasbourg (Bibliothèque de médecine et ontologie, Centre universitaire d'enseignement du journalisme, Faculté de médecine, master Communication scientifique, master Science et société : histoire, philosophie et médiation des sciences, master Histoire de l'art, de l'architecture et du patrimoine, Musée Adolf Michaelis – Musée des Moulages, service commun de la documentation, jardin botanique) — Imaginarium, Plaine images, Tourcoing — Master Création et études des arts contemporains, spécialité Arts plastiques, université Lille 3 • Switzerland: Kunstmuseum, Musée Tinguely, Bâle.