This specialisation sets out to encourage the emergence of unique personalities in Graphic Design and gives authors a broad grounding in professions relating to visual creation, in the widest sense of the term. The teaching will help students find their position within this constantly developing field through a highly contemporary focus, while gaining insight Into the history and the theoretical issues of the subject and its related artistic fields.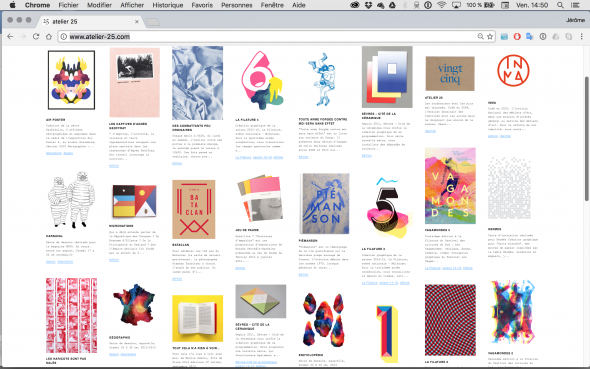 ---
Teaching
Although graphic design is classified as an applied art discipline, experimental and creative practice is encouraged: the speciality, aware of the social, cultural, political and artistic issues at stake, is also a laboratory that is very much open to contemporary society.
Fully integrated into a multidisciplinary art school, the Graphic Design specialisation engages in transversal practices in connection with other sections of the school (Art, Art-Object, Design, Scenography, etc.).
National Diplomas
– DNA National Diploma in Arts (awarding a Bachelor's degree) with a major in Communication and a specialisation in Graphic Design
– National Higher Degree in Visual Expression (awarding a Master's degree) with a major in Communication and a specialisation in Graphic Design
Admissions start in year 2 when following the school's regular curriculum, and transfers are accepted in year 3 and 4 after committee approval.
Contact
Kay-Uwe May
+33 (0)3 69 06 37 86
kay-uwe.may@hear.fr
Faculty
---
Three specialisations in one department
HEAR's communication department consists of specialisations in Graphic Design, Information Design and Illustration, paying equal attention to the latest developments in contemporary production. This unique educational organization relates to the specific trades our students are destined to participate in. While each specialisation elaborates its particular training independently, they share certain aims:
the vigilant reading of the world of visual signs around us; making seen and heard the power of images and text and their interactions; developing the writing skills of authors engaged in graphic practices based in reality and graphically responding to contemporary issues. Visual communication — be it paper or digital, books or audiovisual — encourages awareness of commissions and their recipients.
Our students are progressively immersed in mastering such methodology. The common second BA year provides shared and complementary training, run by representatives of the three specialisations. It concludes, with the agreement of the teachers, in the student choosing one of the specialisations of the option.
---
Three years of specific learning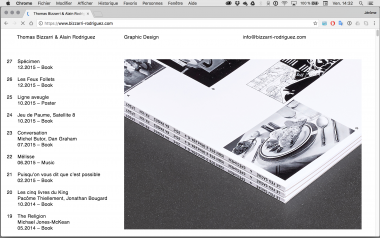 Year 3
The 3rd year presents the basics
of Graphic Design (theoritical, practical and technical courses); regular thematic work is set in order to discover the methods and contexts of graphic design.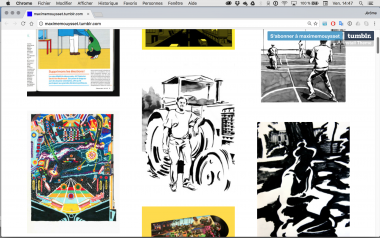 Year 4
During the 4th year, which is dedicated to the development of thinking about design, the practice of design and its execution in the fields of corporate identity, signage, typography and publishing in print and digital media, along with photography and video, the student learns to analyse tasks and how to seek relevant sources of documents. Topics with professional specifications are achievable and are carried out at full scale.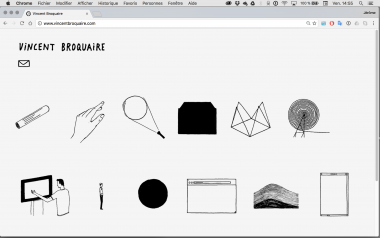 Year 5
The 5th and final year requires genuine submersion in a contemporary general and graphic culture and the implementation of a personal project using signs and typography and fixed or moving images. It is during this final year that students present their Master thesis in which they develop issues and questions related to their personal work.
---
Front Lines 1914 – 2018 Research Programme
The research programme includes a contribution from the visual arts in the study and interpretation of historical material from the First World War, in order to reveal the role of visual culture in the construction of memorial imagination. Explored in courses, studio practice and workshops, a series of research topics is developed (camouflage, monuments, mapmaking, inventory, writings).
Developed until 2018, the programme ofers a set of restitutions supported by multiple partnerships. The aim is to articulate theoretical and graphic research in an original way and to produce shared and interdisciplinary events.The programme is supported by the City of Strasbourg, the Ministry of Culture, the Centenary Mission, the Alsace Region, the French-German Youth Office, and has been accorded the Centenary and Alsace 14–18 labels.
---
Exceptional facilities and technical workshops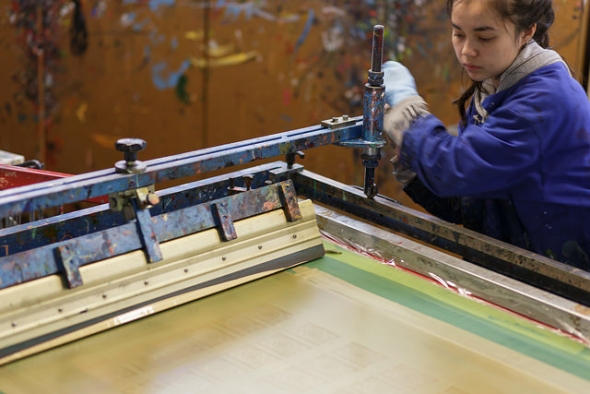 The Haute école des arts du Rhin provides various and high-standard facilities and technical workshops allowing students to discover or improve their practices alongside with technicians and specialised assistants in a large range of practices: digital, engraving and lithography, screen printing, prepress, finishing, bookmaking, photography, video, 2D and digital animation, etc.
The workshops are the backbone of HEAR's courses and function in collaboration with the Illustration department but also provide a place for students to experiment. Archways between points of view and artistic approaches, they are at the junction of the multiple disciplines taught at HEAR.
---
Partner Schools
HEAR ofers students a number of international opportunities. Students from Graphic Design can go abroad for a semester during their studies, and HEAR regularly welcomes students from the following partner schools:
Germany: University of Art and Design, Halle • Belgium: École de Recherche Graphique, Bruxelles • Canada: Université du Québec à Montréal • Netherlands: ArtEZ Institute of the Arts, Enschede, Arnhem — Design Academy Eindhoven — Willem de Kooning Academy, Rotterdam • Poland: Jan Matjeko Academy of Fine Arts, Cracovie — Academy of Fine Arts in Warsaw, Varsovie • Czech Republic: Academy of Arts, Architecture and Design, Prague • United Kingdom: UAL – Camberwell College of Arts, Londres • etc.
---
School alumni
The section has trained many professionals who today are part of the contemporary French graphic and art community.
Pascal Bastien (photographer) • Charles Beauté (graphic designer) • Vincent Broquaire (illustrator) • Christian Gfeller (graphic designer, atelier Bongoût — Berlin) • Olivier Huz (atelier Huz & Bosshard, teacher) • Chloé Mazlo (animator, César for Best Short Film 2015) • Fanette Mellier (graphic designer, Académie de France à Rome 2012 – 2013) • Capucine Merkenbrack and Chloé Tercé (atelier 25) • Naohiro Ninomiya (photographer) • Sandrine Nugue (type designer) • Vivien Philizot (atelier Poste 4, teacher) • Pierre Rodière (cofounder, Trafik agency) • Coline Sunier and Charles Mazé (cataloged)…