This specialisation sets out to encourage the emergence of unique personalities in Graphic Design and gives authors a broad grounding in professions relating to visual creation, in the widest sense of the term. The teaching will help students find their position within this constantly developing field through a highly contemporary focus, while gaining insight Into the history and the theoretical issues of the subject and its related artistic fields.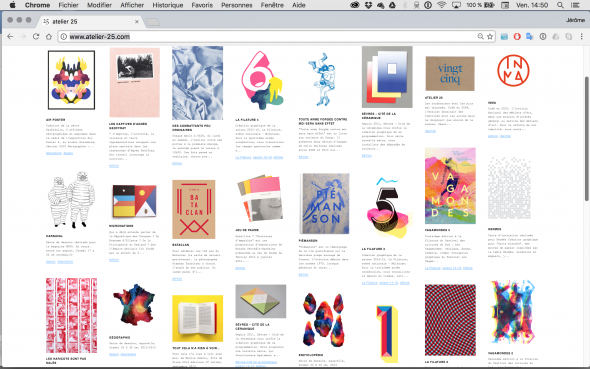 ---
Teaching
Although graphic design is classified as an applied art discipline, experimental and creative practice is encouraged: the speciality, aware of the social, cultural, political and artistic issues at stake, is also a laboratory that is very much open to contemporary society.
Fully integrated into a multidisciplinary art school, the Graphic Design specialisation engages in transversal practices in connection with other sections of the school (Art, Art-Object, Design, Scenography, etc.).
National Diplomas
– DNA National Diploma in Arts (awarding a Bachelor's degree) with a major in Communication and a specialisation in Graphic Design : admissions following the school's regular curriculum
– Master Graphic [···] Languages : admissions after committee approval for all candidates
Contact
Kay-Uwe May
+33 (0)3 69 06 37 86
kay-uwe.may@hear.fr
Faculty
---
A research oriented pedagogy
Through a speculative, conceptual, and critical practice of graphic design, students are encouraged to develop their personal work and collective projects using diverse media, printed and digital, with a particular focus on their interactions, including coding and generative design. Every other year the department defines topics of research to investigate with the students during the length of the program. Theoretical questions address the most contemporary issues in the fields of visual studies, arts and design, including their political and societal aspects, keeping in mind the ever-changing tools, media and knowledge – and their use – in the digital and networks era.
The syllabus is constituted of courses, seminars, group and individual meetings and is punctuated by guest artists' and designers' lectures, talks, exhibitions, workshops and other events organized by the department. The list of guests for 2022–2023 is under construction
(past guests have included: David Bennewith, Frederik Berlaen, Sarah Garcin, Thomas Huot-Marchand, Indra Kupferschmid, James Langdon, Franck Leibovici, Anthony Masure, Fanette Mellier, Open Source Publishing, Tania Prill, Zahia Rahmani, Alice Savoie, Kristyan Sarkis/Arabic Typotheque, Mathias Schweizer, Yann Sérandour, Catherine de Smet).
The department is also involved in many projects, including printed and digital publications, with various institutional partners for which first-year master's students are directly involved.
Students must present during the fourth semester a written master's thesis (in English or French) and a selection of works in front of a jury comprised of four professional and academic personalities.
In addition, HEAR, together with the University of Strasbourg is working on the possibility of a dual degree program (partly in French). Please note that, application is in two steps, please contact us for further information.
---
DNA National Diploma in Arts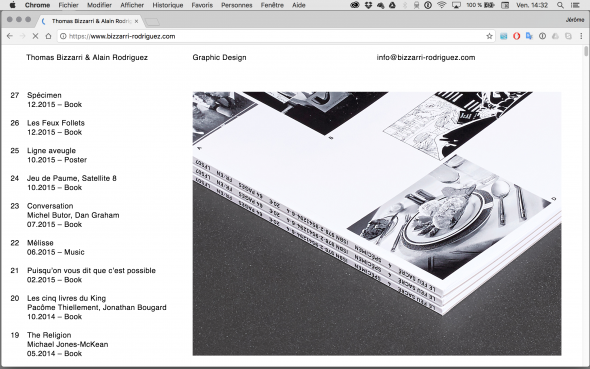 Year 2 and 3
The 2nd and 3rd year present the basics of Graphic Design (theoritical, practical and technical courses); regular thematic work is set in order to discover the methods and contexts of graphic design.
---
Master Graphic [···] Languages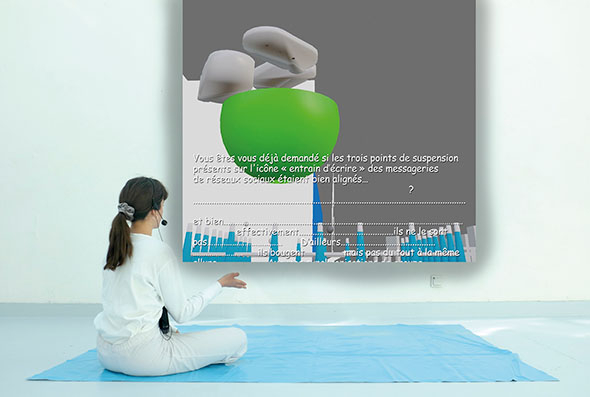 Applicants must hold a Bachelor's degree or equivalent, in the field of art and/or design.
In line with a long-established Master in Communication Design, this innovative two-year program aims to gather an international and diverse group of students to explore and develop a critical discourse from all forms of written, computational, graphical and performed languages, within the expanded field of graphic design.
In order to be accessible to a broad range of students, classes will be taught in English. In addition to a good level in English, it is preferable that applicants have at least a basic knowledge of French.
---
Exceptional facilities and technical workshops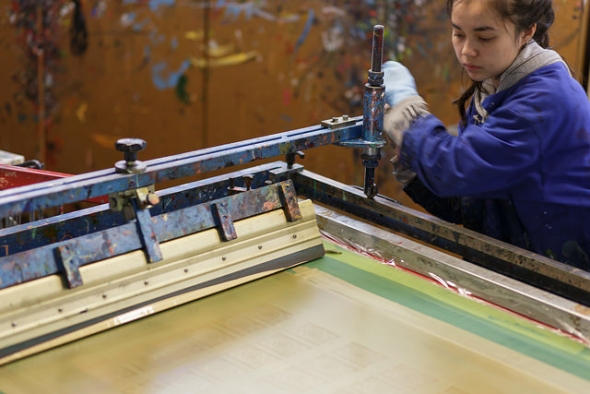 The Haute école des arts du Rhin provides various and high-standard facilities and technical workshops allowing students to discover or improve their practices alongside with technicians and specialised assistants in a large range of practices: digital, engraving and lithography, screen printing, prepress, finishing, bookmaking, photography, video, 2D and digital animation, etc.
The workshops are the backbone of HEAR's courses and function in collaboration with the Illustration department but also provide a place for students to experiment. Archways between points of view and artistic approaches, they are at the junction of the multiple disciplines taught at HEAR.
---
Partner Schools
HEAR ofers students a number of international opportunities. Students from Graphic Design can go abroad for a semester during their studies, and HEAR regularly welcomes students from the following partner schools:
Germany: University of Art and Design, Halle • Belgium: École de Recherche Graphique, Bruxelles • Canada: Université du Québec à Montréal • Netherlands: ArtEZ Institute of the Arts, Enschede, Arnhem — Design Academy Eindhoven — Willem de Kooning Academy, Rotterdam • Poland: Jan Matjeko Academy of Fine Arts, Cracovie — Academy of Fine Arts in Warsaw, Varsovie • Czech Republic: Academy of Arts, Architecture and Design, Prague • United Kingdom: UAL – Camberwell College of Arts, Londres • etc.
---
School alumni
The section has trained many professionals who today are part of the contemporary French graphic and art community.
Pascal Bastien (photographer) • Charles Beauté (graphic designer) • Vincent Broquaire (illustrator) • Christian Gfeller (graphic designer, atelier Bongoût — Berlin) • Olivier Huz (atelier Huz & Bosshard, teacher) • Chloé Mazlo (animator, César for Best Short Film 2015) • Fanette Mellier (graphic designer, Académie de France à Rome 2012 – 2013) • Capucine Merkenbrack and Chloé Tercé (atelier 25) • Naohiro Ninomiya (photographer) • Sandrine Nugue (type designer) • Vivien Philizot (atelier Poste 4, teacher) • Pierre Rodière (cofounder, Trafik agency) • Coline Sunier and Charles Mazé (cataloged)…