The specific feature of the illustration specialisation lies in how it takes a students through an independent and singular creative process, helping them develop original work and allowing their individuality to come to the fore, while preserving their authenticity. The course sets its students an ongoing challenge – building and nourishing a world and allowing it to flourish, and connecting to the public through the wide range of media, including books, press, publications for younger audiences, graphic novels and digital publications or, by extension, visual arts, film, theatre, games or interactive media.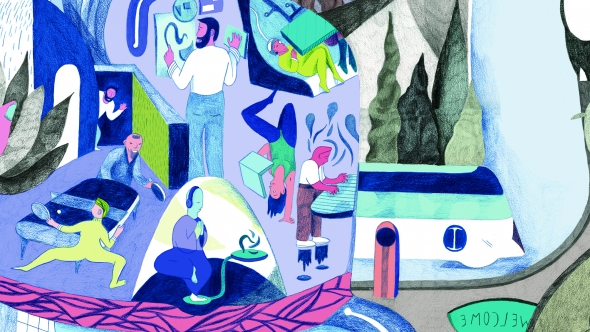 ---
Diplomas
National Diplomas
– DNA National Diploma in Arts (awarding a Bachelor's degree) with a major in Communication and a specialisation in Illustration
– National Higher Degree in Visual Expression (awarding a Master's degree) with a major in Communication and a specialisation in Illustration
Admissions start in year 2 when following the school's regular curriculum, and transfers are accepted in year 3 and 4 after committee approval.
Contact
Kay-Uwe May
+33 (0)3 69 06 37 86
kay-uwe.may@hear.fr
Faculty
---
Three specialisations in one department
HEAR's communication department consists of specialisations in Graphic Design, Information Design and Illustration, paying equal attention to the latest developments in contemporary production. This unique educational organization relates to the specific trades our students are destined to participate in. While each specialisation elaborates its particular training independently, they share certain aims:
the vigilant reading of the world of visual signs around us; making seen and heard the power of images and text and their interactions; developing the writing skills of authors engaged in graphic practices based in reality and graphically responding to contemporary issues. Visual communication — be it paper or digital, books or audiovisual — encourages awareness of commissions and their recipients.
Our students are progressively immersed in mastering such methodology. The common second BA year provides shared and complementary training, run by representatives of the three specialisations. It concludes, with the agreement of the teachers, in the student choosing one of the specialisations of the option.
---
Teaching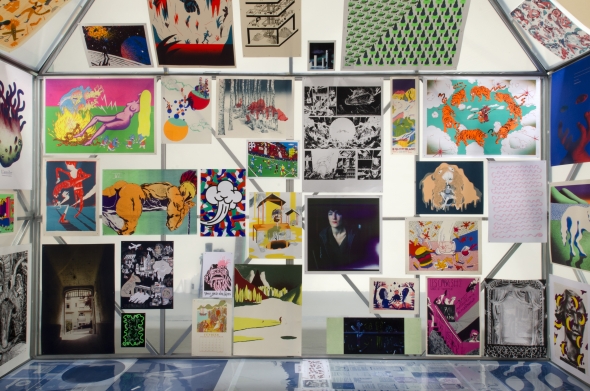 Within the Illustration specialisation, good control of tools specific to the field is required to solidly support such fragile faculties as sensitivity and imagination. Graphic experiments, the search for a graphic style, staging, scenario, story, character, colour… represent some of the key elements of what is taught.
Bachelor
The big challenge for years 2 and 3 is «beating a path». In the jungle of possibilities and wishes, it is essential to find the right path, using one's references and influences with critical distance and discernment in order to forge tools and find one's own voice. These years are rich in graphic, narrative and conceptual experimentation and are designed to generate images that are obvious and clear in their intentions. Multiple exercises and mandatory work are developed to initiate and sustain this approach while beginning to address the demands of the professional world.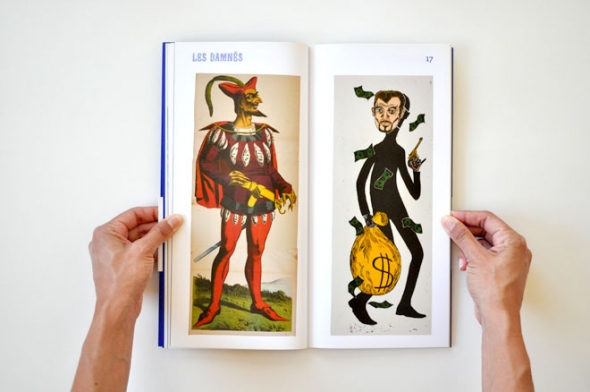 Master
The two years of the Master's degree are geared to encouraging autonomous work by students. After dealing with subjects based mostly on publishing
commissions, and having gained a wealth of experience in partnerships and internships, they develop personal projects in a wide area of the discipline ranging from the illustrated book and the animated film to the design of digital artworks and installations. From the beginning of
the 1st Master year students will have to work on a written dissertation.
The aim of this course is to encourage the autonomy of students and facilitate their integration into the professional world, the applications of illustration today having expanded or shifted.
---
Autonomous and singular personal work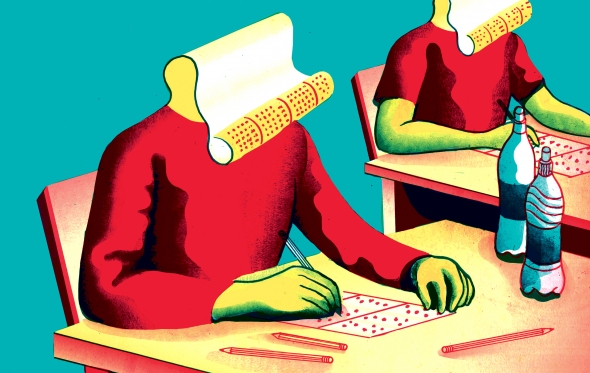 The Illustration specialisation first appeared in 1974 at the initiative of the illustrator Claude Lapointe and is unique among French art schools. It develops the language of narrative image and text. This language, which is complex, requires special training and produces readings accessible to the widest audience.
The specificity of the Illustration specialisation lies in assisting students in an independent and singular creative process, developing original work and nurturing the personality while preserving its authenticity. Constructing a universe, feeding it and allowing it to flourish, to exist in multiple media (books, digital publications and, by extension, the all forms linked to internet and interactive media) represents the constant challenge that the Illustration workshop proposes to engage in.
---
Exceptional facilities and technical workshops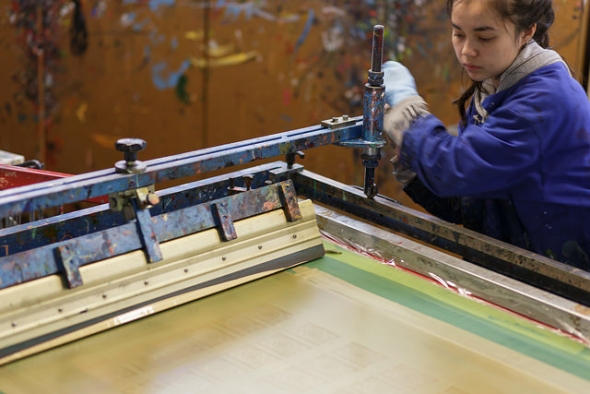 The Haute école des arts du Rhin provides various and high-standard facilities and technical workshops allowing students to discover or improve their practices alongside with technicians and specialised assistants in a large range of practices: digital, engraving and lithography, screen printing, prepress, finishing, bookmaking, photography, video, 2D and digital animation, etc.
The workshops are the backbone of HEAR's courses and function in collaboration with the Illustration department but also provide a place for students to experiment. Archways between points of view and artistic approaches, they are at the junction of the multiple disciplines taught at HEAR.
---
Printing territory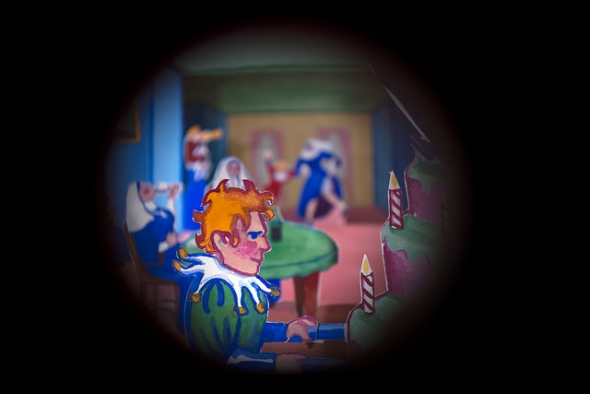 The HEAR Illustration specialisation is part of an ecosystem dedicated to the printed image. The city of Strasbourg, marked by the figure of Gutenberg, has forged a network of artistic structures, on a national and international scale, providing support for young artists trained at HEAR: Tomi Ungerer Museum – International Illustration Centre, Central Vapeur Festival, 2024 Publishing house, Rencontres de l'illustration, etc.
Student group projects, initially consisting of limited edition publications, have, over a period of time, become real periodicals, avant-garde journals about images, illustration and cartoons, distributed via professional networks including Belles Illustrations, Nyctalope, Vignette, Psoriasis, Pan, Zuper, etc.
---
Partner schools
HEAR offers students a number of international opportunities. Students from Illustration can go abroad for a semester during their studies, and the HEAR regularly welcomes students from the following partner schools:
Fine Arts Academy of Bologna • Academy of Fine Arts and Design, Bratislava • University of the West of England, Bristol – La Cambre, Bruxelles • Moholy-Nagy University of Art and Design, Budapest – Edinburgh College of Art • LUCA, School of Arts, Gand – University of Art and Design, Halle • Hamburg University of Applied Sciences • Academy of Visual Arts, Leipzig – Academy of Fine Arts in Warsaw, Varsovie, etc.
---
An important alumni network
Since its creation in 1974, the Illustration specialisation has trained a significant number of illustrators working on the national and international professional scene. The alumni network fosters the integration of young graduates into the professional world, guaranteeing the sustainability of their artistic work.
Thomas Baas (Actes Sud Jeunesse, Nathan, Glénat Jeunesse) • Serge Bloch (The Washing- ton Post, The Wall Street Journal, The New York Times, The Los Angeles Times) • Blutch (Li- bération, New Yorker, Les Inrockuptibles, Fluide glacial, Dupuis, Dargaud) • Marion Fayolle (festival d'Angoulême, New York Times, Cotélac) • Louis Granet • John Howe (directeur artistique Le Seigneur des anneaux, Le Hobbit) • Camille Jourdy (Rosalie Blum) • François Malingrëy (prix du 60e salon de Montrouge) • Lisa Mandel (Castermann, L'Association) • Catel Muller (Libération, Casterman, Grasset) • Simon Hureau (festival d'Angoulême, Fauve Polar SNCF) • Matthias Picard (Jim Curious, La B.O2 – M -, éditions 2024) • Anouk Ricard • Mathieu Sapin (Campagne présidentielle, Le Château – une année dans les coulisses de l'Élysée) • Simon Roussin (éditions 2024, éditions Magnani) • Marjane Satrapi (festi- val d'Angoulême, festival de Cannes, César du meilleur premier film) • Raphaël Urwiller (Icinori) • etc.